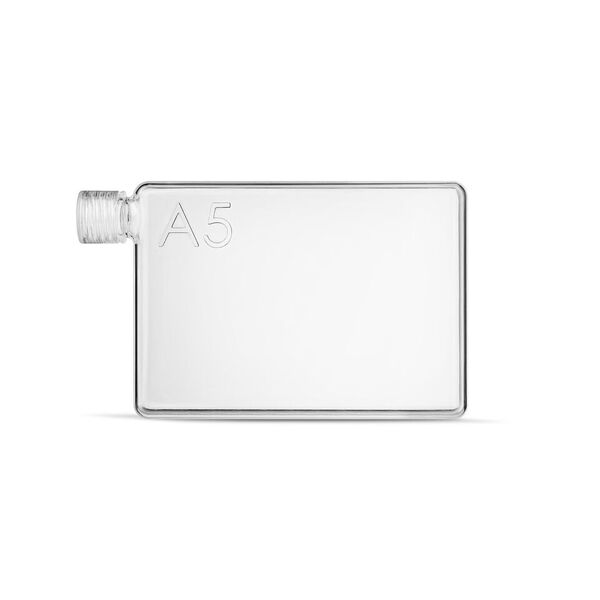 Memo Bottle A5
The A5 memobottle™ is ideal for travelling, the office or coupled with college books. Holding 750ml, the A5 memobottle™ is a reusable water bottle for the premium drinker. It slides into your bag.
Each memobottle™ comes with a black and a white lid, a memobooklet and recycled cardboard packaging.
Wash with warm water and don't wash in the dishwasher. Not suitable for carbonated liquids.
• BPA-Free plastic
• 750ml (25 fl oz) capacity
• Dimensions: 243mm x 148mm x 30mm* (8 1/4"-5 4/5"-1 1/5"*)*Approx
Max temperature is 50 degree celsius (120F)